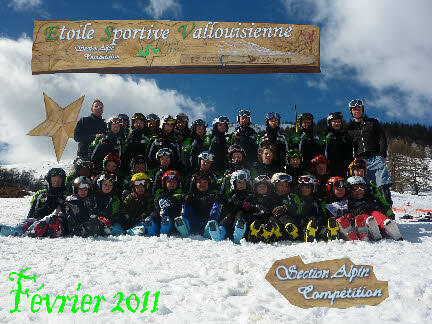 Etoile Sportive Vallouisienne
Associations , Sports associations
in Vallouise-Pelvoux
The Etoile Sportive Vallouisienne ski Club is the most important ski club in the Écrins area. It celebrated 100 years of existence in 2009 making it the oldest sports association in the departement.

Training sessions are adapted to each age group and are supervised by qualified, licensed instructors who themselves trained as part of the club from an early age.

E S Vallouise also offers physical training for their young skiers including : hiking, roller blading, cycling, roller skiing, running, summer camps, mountain biking, specific physical training, tennis tournaments etc. in spring, summer and autumn to ensure assistance throughout the year (this is included in the fee).